This article is published in both Lionic company website and Linkedin Lionic company page.
What is SASE?
Secure Access Service Edge (SASE) is an emerging cloud-security framework that Gartner introduced in 2019. As Internet of Thing (IoT) has become the trend, users are able to access application, data and service anywhere, in any time. Hence data moves from data centers to be the cloud service. Existing networking and security are transformed to a new dynamic perimeter, a policy-based network secure-access service, it causes enterprise must consider security and risk management and SASE is to address this shift. According to Gartner, "Comprehensive SASE offerings are at emerging stage only, with adoption rates less than 1%."
Use Case
Under the SASE framework, Lionic can offer below solutions:
Cloud Scan - Lionic provides real-time scanning service on cloud server to reduce the extra cost of signature database.

UTM VM - Lionic provides the UTM-grade UTM VM solution on cloud server to protect devices against the attack from cybercriminals.

SD-WAN - Lionic has cooperated with customers to develop the SD-WAN solution. The difference is that Lionic can identify applications and make them to pass through the specific channel instead of relying on the basic information (i.e. IP).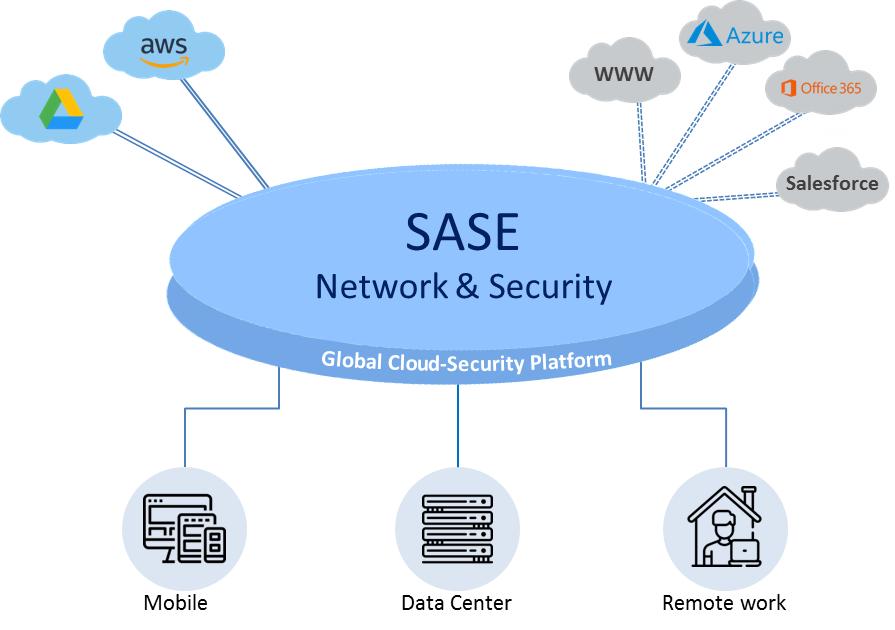 About Lionic Corporation
Lionic Corporation is a worldwide provider of innovative Deep Packet Inspection solutions. The technologies of Lionic include the complete DPI-based software engine and related management software which offer the Security Solutions that addresses anti-virus, anti-intrusion, anti-webthreat; and the Content Management Solutions that addresses application identification, device identification, application based QoS, web content filtering, parental control.
Lionic's security and content management solutions, cloud-based scan services and signature subscription service are widely deployed in the world already. They help service providers, network appliance manufacturers, semiconductor companies, etc. to enable the next generation of business routers, residential gateways, SD WAN edges and cloud gateways, advanced firewalls, UTMs, Smart NICs and mobile devices. Those products powered by Lionic provide better network management and protect the world's networks from an ever increasing level of security threats.