Hsinchu, Taiwan – Jul 12, 2022 – Lionic Corporation today introduced the Secure QR Code Scanner, a QR code reader which can protect users against fake QR codes. For example, cyber-criminals began replacing QR codes with their own to steal money from users.
There are a lot of QR code reader apps for mobile phones in the world. And even the camera app on your phone has built-in QR code detection ability. However, most people do not know whether the URL converted from the QR code is malicious or not. What only they can do is jumping to the URL blindly.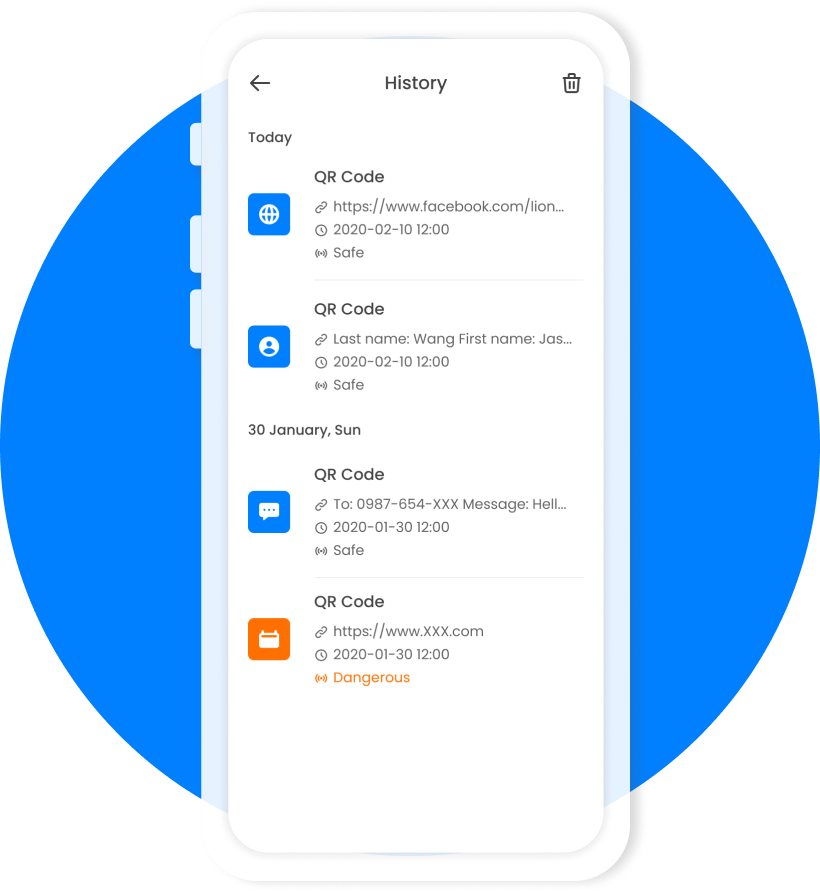 By using Lionic Secure QR Code Scanner to scan a QR code, it will check the URL converted from the QR code with Lionic malicious web cloud database. If the URL is a known malicious URL, the QR Code Scanner will issue warnings.
Lionic Secure QR Code Scanner Features:
Scan: supporting various QR code formats.
Anti-Fraud: receiving a notification immediately if a malicious QR code is scanned.
History: viewing and sharing the scanning records at any time.
Supporting both Android and iOS.
Maintaining malicious web database needs great efforts. A very small subscription fee via in-app purchase is required for the checking malicious web function of QR Scanner. Users can unsubscribe at any time. For more information, please visit https://www.lionic.com.
About Lionic Corporation
Lionic Corporation is a worldwide provider of innovative Deep Packet Inspection solutions. The technologies of Lionic include the complete DPI-based software engine and related management software which offer the Security Solutions that addresses anti-virus, anti-intrusion, anti-webthreat; and the Content Management Solutions that addresses application identification, device identification, application based QoS, web content filtering, parental control.
Lionic's security and content management solutions, cloud-based scan services and signature subscription service are widely deployed in the world already. They help service providers, network appliance manufacturers, semiconductor companies, etc. to enable the next generation of business routers, residential gateways, SD WAN edges and cloud gateways, advanced firewalls, UTMs, Smart NICs and mobile devices. Those products powered by Lionic provide better network management and protect the world's networks from an ever increasing level of security threats.